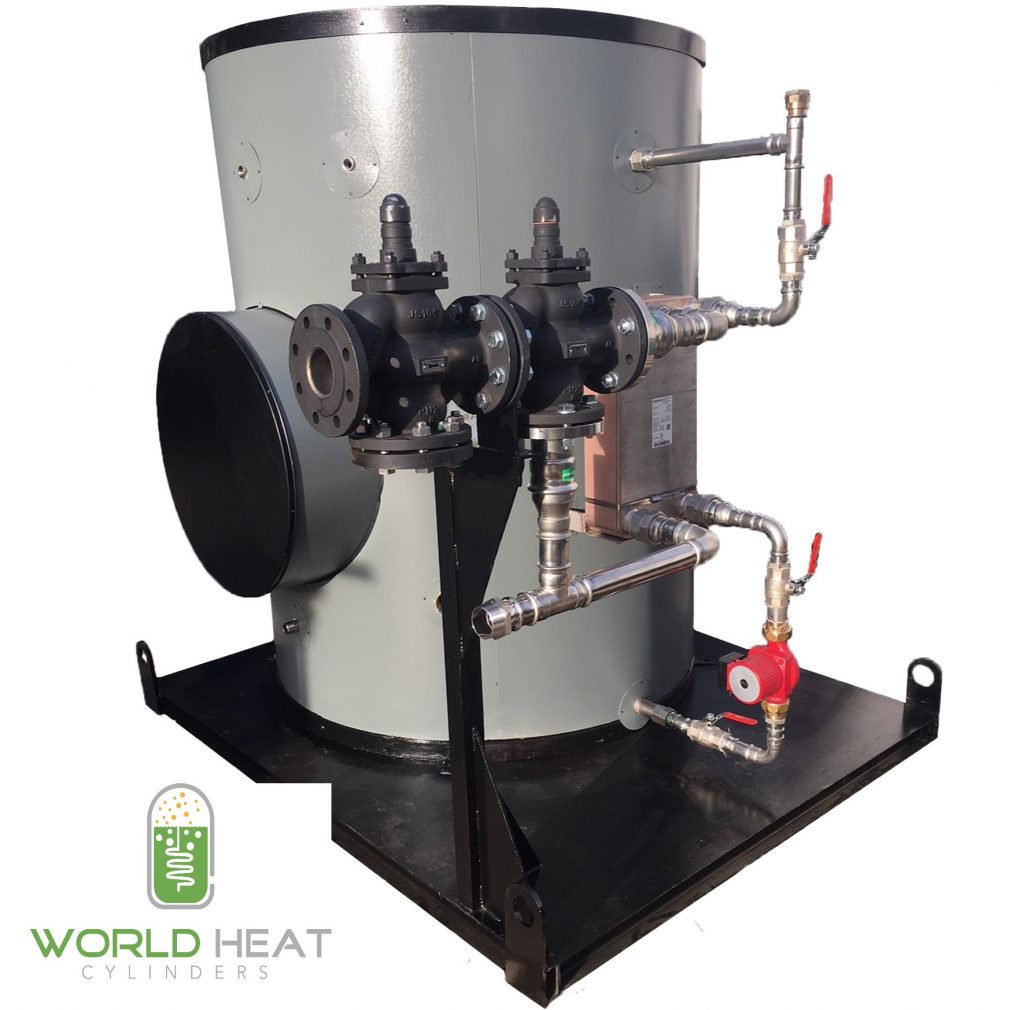 Plate Heat Exchanger Packages Heading to Headingly
World Heat Cylinders are proud to reveal our new range of Commercial Plate Heat Exchanger Packages!
The first set to go out of the doors are two bespoke packages for the redevelopment at the Headingly Stadium site. Each package provides 420kW and 1800 Litre of storage to provide instantaneous domestic hot water (DHW) for both the Leeds Rhinos Rugby Stadium and Yorkshire County Cricket Club.
The unit itself consists of a 1,800 litre thermal store buffer vessel, compact brazed plate heat exchanger, control and high limit electrically actuated valves, secondary shunt pump and controls. In addition to the packages, storage calorifiers, unvented kits and immersion heaters have also been provided. Due to restrictions at site, the units were specifically designed with larger diameter storage vessels so that the height could be kept at a minimum and the packages easily handled and positioned at site.
The NeroStore Standard Range of Packages covers 30 – 600kW, with bespoke units being designed outside of this range. World Heat offer flexible configurations which include gasketed/brazed plate heat exchangers, primary/secondary pumps, 2/3/4 Port mechanical and electrical control and packaged/loose unvented kits.
If you have an enquiry or would like more information regarding our standard range of NeroStore's, please contact us at sales@whcylinders.co.uk
https://www.whcylinders.co.uk/wp-content/uploads/2018/03/Graham-VTC-Skid-WWH-Logo.jpg
1746
1781
WHCylinders
https://whcylinders.co.uk/wp-content/uploads/2017/05/logo1.jpg
WHCylinders
2018-03-08 11:54:05
2019-04-26 06:32:02
Plate Heat Exchanger Packages Heading to Headingly