Calorifier Ancillary Equipment
Unvented Components
WH Cylinders specify and supply full unvented kits for our large commercial calorifier range. Pressure reducing valves are available up to 6″ diameter and expansion vessels up to 3,000 Litres.

Inspection Openings
Inspection openings for routine maintenance and cleaning are available on any WH Cytlinder in diameters 250mm, 350mm and 450mm.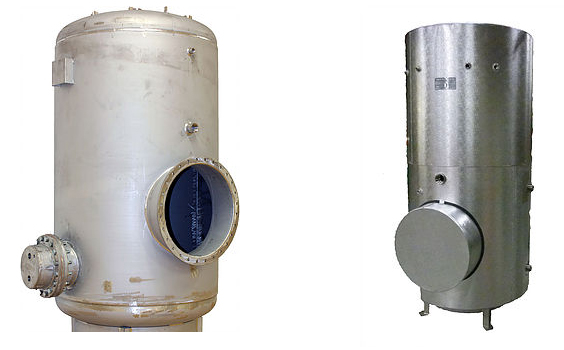 De-Stratification Pump Sets
Pre-plumbed de-statrification pump sets are also available. These circulated the stored water to ensure there are no cold spots and prevents the water from stagnation which is a safety feature to prevent the growth of legionaires bacteria.